Do you know, how easter eggs become colored? … Does the bunny paints them? Noooo. Today I had the chance to keep track of an amazing phenomenon. I show you the process exclusive in my felt blog. Next week I bring the photos to the National Geography Magazin. So…I heard something rustling…I looked into the garden and I saw a lot of white points queuing in the grass…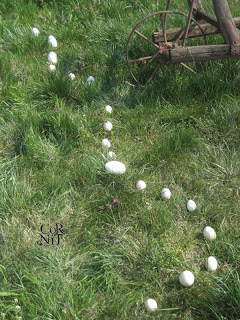 I grabbed my camera stuffed the sandwich I was eating into my pocket (you can never know) and opened the door to the terrace…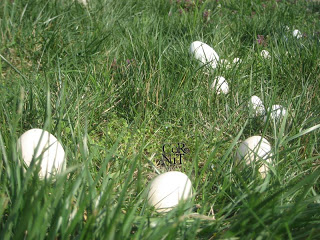 I followed them…they were EGGS!!! A lot of white eggs were hurrying in a line through the green green grass of home.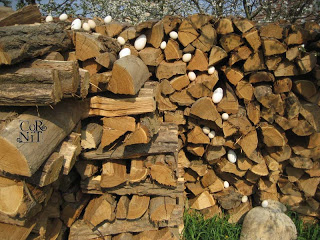 It was amazing to see them climbing up the nearly 84″ high cluster of wood.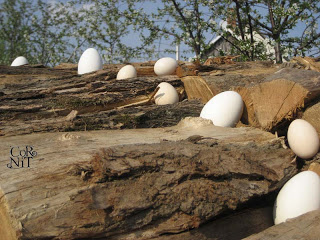 Above they took a rest under the cherry tree blossoms.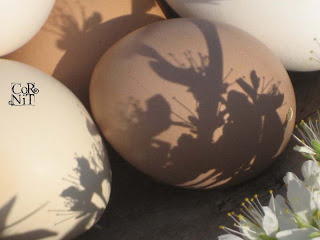 After approx. 5 minutes they went on climbing through the wood and then they climbed down on the other side…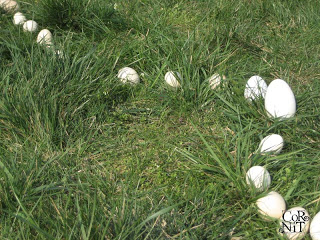 The biggest egg went on the lookout and began to skip…he was hopping Morse!!! (Of course, I understand Morse. I need it to communicate with the wool fibers.) I nearly couldn't believe it…intelligent eggs! It let the other eggs know that the destination isn't so far yet, so they could take a longer rest. So I had the chance to grab the sandwich crumbs from my pocket and eat.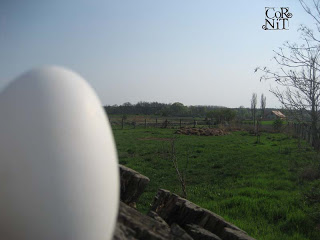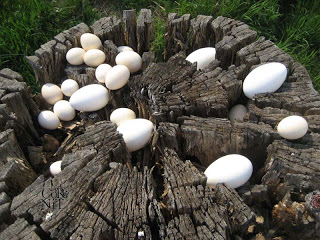 I tried to espy in the distant what the leading egg might have had see…THERE IT IS!!!…A fingerpost!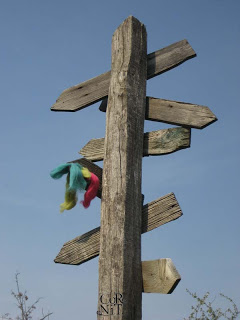 The eggs started to run…they were so fast that I nearly lost them. When I closed in on them it knocked me for a loop…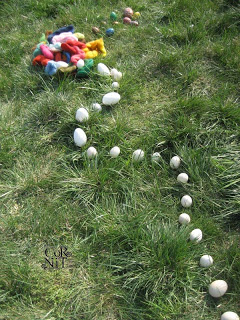 A colorful bunch of wool (extra fine merino) lay in the grass and the eggs happily jumped into it…It was screaming like in the lido next to the children's basin.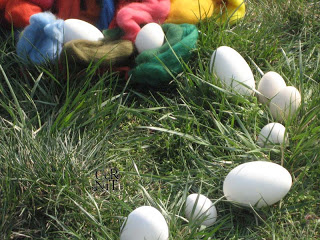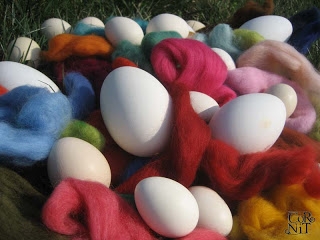 …and then they came out of the wool…COLORED!!! Happy Easter and happy days if Easter doesn't belong to your cultural heritage. Let peace & wellness lay in the hands of humankind.