Investing in experiences and memories:
Understanding the Cost of Felting Camp 2023 LIVE
A whole week of immersing yourself in all things felty, surrounded by like-minded creatives, and gaining wisdom from seasoned experts. If you're reading this, then the CorNit Felting Camp 2023 LIVE has probably already caught your eye. But now you're wondering, "What's the damage going to be on my bank account?" Well, we've got the answers. Let's see…
A Deep Dive into the ticket pricing for the CorNit Felting Camp 2023 LIVE
Let's talk money! After all, that's why you're here, right? We've done our best to make this life-changing event accessible to everyone.
And here's the exciting bit! As this is the inaugural Felting Camp, we're offering a heavily discounted initial price. Plus, for our eager beavers, there's an Early Bird price available until July 31. So grab your tickets while they're fresh from the oven! And it's not only an early bird but also a pilot price for this first event, next year tickets will be more expensive for sure.
Our tickets start at a modest price that we believe reflects the enormous value you will receive. We are also considering different ticket options, so you can choose what suits your budget and needs the best. We promise it's worth every penny!
Unraveling what's included in the ticket price
You might be thinking, "That's great, but what does my ticket get me?" Well, hold on to your wool, because you're in for a treat!
Your ticket grants you entry to all sessions of the camp. You'll get to learn from experienced instructors who live and breathe felting. An entire week dedicated to your passion for felting, surrounded by fellow enthusiasts and learning from established experts.
Exploring accommodation options
"What about the sleeping situation?" you ask. We're glad you mentioned it. Accommodation is included in your ticket price. So after a hard day's felting, you can enjoy a good night's sleep, all cozy and comfy.
A brief introduction of our host Malomkert Inn. The building complex is situated in the main square of the village however it is in a very quiet and peaceful place. The inn awaits their visitors with 32 rooms and a warm little restaurant.
More than just felting - A Hungarian cultural experience
But wait, there's more to come! The CorNit Felting Camp 2023 LIVE isn't just about mastering your wet felting skills. It's also about getting a taste of the Hungarian lifestyle in its rawest, most authentic form. To be specific: peaceful village life, tantalizing local gastronomy, and warm, welcoming artisans eager to share their craft with you.
Immersion into the slow life in a quaint Hungarian village
First things first, take a deep breath and allow yourself to sink into the slow life in our quaint, picturesque Hungarian village. This serene, calming environment is the perfect backdrop for your felting journey. The tranquillity of this charming locale will give you the peace of mind and creative energy to truly get in touch with your felting spirit.
Between felting sessions, you can go on leisurely walks, soak in the serene landscapes, and take advantage of this rare opportunity to simply be.
Authentic Hungarian gastronomic delights
To keep you from felting with an empty stomach, we've got meals covered too! After all, felting is a high-energy sport (kind of), and we can't have you passing out from hunger. Get ready to embark on a tantalizing culinary journey! Your taste buds are in for a treat as we have lined up an original Hungarian gastronomic experience. To be specific: sampling delicious local hams, tasting a variety of unique, artisanal cheese, and sipping on fine, locally produced wines.
We all know that the best way to a person's heart is through their stomach, and we can't wait for you to fall in love with Hungary through its delightful gastronomic offerings!
Engaging with local artisans
Ever been curious about what it takes to cut an apricot pit or carve intricate wood lace? You're in for a treat! The local pit cutter and wood lace carver are thrilled to share their crafts with us. Learn the ins and outs of their creative processes and ask questions.
But that's not all! We'll also be visiting local ladies who specialize in making dried fruit and gingerbread. Learn about their techniques, and sample their delicious creations.
This cultural exchange is a heartwarming opportunity to learn about and appreciate the rich local traditions, crafts, and the charming people behind them. It's a reminder that creativity and craftsmanship come in various forms, and they all deserve to be celebrated. So, come join us at the CorNit Felting Camp 2023 LIVE, where you'll leave with more than just felting skills – you'll leave with unforgettable memories and a newfound appreciation for Hungarian culture.
How to get there physically?
We know that everyone doesn't own a magic carpet, and sadly, teleportation is not yet a widely available travel option.
Don't fret, we've got you covered! Even if your journey begins miles away, we'll ensure you get to Felting Camp 2023 LIVE safe, sound, and stress-free.
Your magical journey to the camp will begin in the vibrant city of Budapest, the capital of Hungary. With its mesmerizing architecture and rich history, it's a great place to start your Hungarian adventure. But how do you navigate from this bustling city to the tranquil, idyllic village of Nagybörzsöny? 
Well, you can leave your worries at home because we've got you covered! Whether you're alighting from a plane at the airport or stepping off the train, our team will be there to greet you with a warm smile and a comfy ride. That's right! We'll pick you up from the airport or train or bus station, whisking you off straight to your accommodation.
Our Promise – A Hassle-free Experience But our service doesn't end when you reach the venue. Once the camp concludes, we'll also ensure you're comfortably transported back to the train station or airport. We promise not to shed too many tears as we wave goodbye and see your vehicle depart! We're all about creating a seamless, enjoyable experience for you from start to finish. So sit back, relax, and let us take care of your travel details while you focus on immersing yourself in the wonderful world of wet felting.
After all, at Felting Camp 2023 LIVE, the magic begins the moment you decide to join us! So pack your bags, and let's embark on this incredible journey together.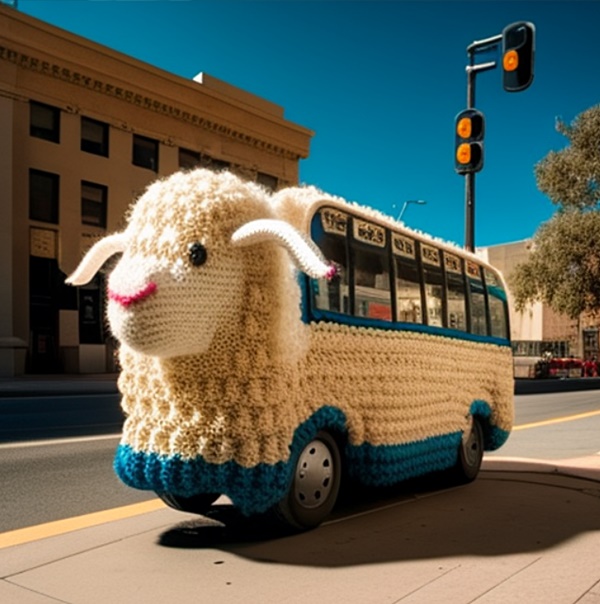 Pondering additional expenses
Ah, the hidden costs, the boogeymen of any event. Let's shine a light on them, shall we? You'll need to factor in travel costs to and from Hungary (unless you've mastered the art of teleportation, in which case, do share!). 🚀
There might also be some extra costs during the camp for things like souvenirs or additional materials. On the spot you can choose and buy the wool you want to felt with and we invited the master maker of wooden felting tools to join us with a pop up store. After all, who can resist a little shopping? 💸 
Unveiling the true value for money
By now, you're probably adding up the numbers and considering if it's all worth it. We get it, it's a significant investment. 💰
But we believe the value of attending the CorNit Felting Camp 2023 LIVE goes far beyond the monetary cost. You'll be gaining skills, making friends, and creating memories that will last a lifetime!  🌟
At the moment we already have participants with booked places from: Germany, Austria, The Netherlands, Irland, Czechia, UK, US (IN, MA, CA, WA)
So there you have it! A full breakdown of what it will cost to attend the CorNit Felting Camp 2023 LIVE and what you'll get in return. Remember, spots are limited, so don't wait too long to book yours! Trust us, your future, felting-savvy self will thank you! 🙏