The Hungarian felt artist Anikó Boros invited us to her studio, come with us…
As many of us felter I've also started on the dining table, nowadays I work in my roomy studio opened to my garden. Here I have enough place for my pebbles together with my felting utensils. 😉

I love being surrounded by my favorite twigs, pods, plants, and much inspiring beauty I've gathered in nature.

Sometimes my cats come along … this is the place where my felt objects are born.

(Anikó Boros)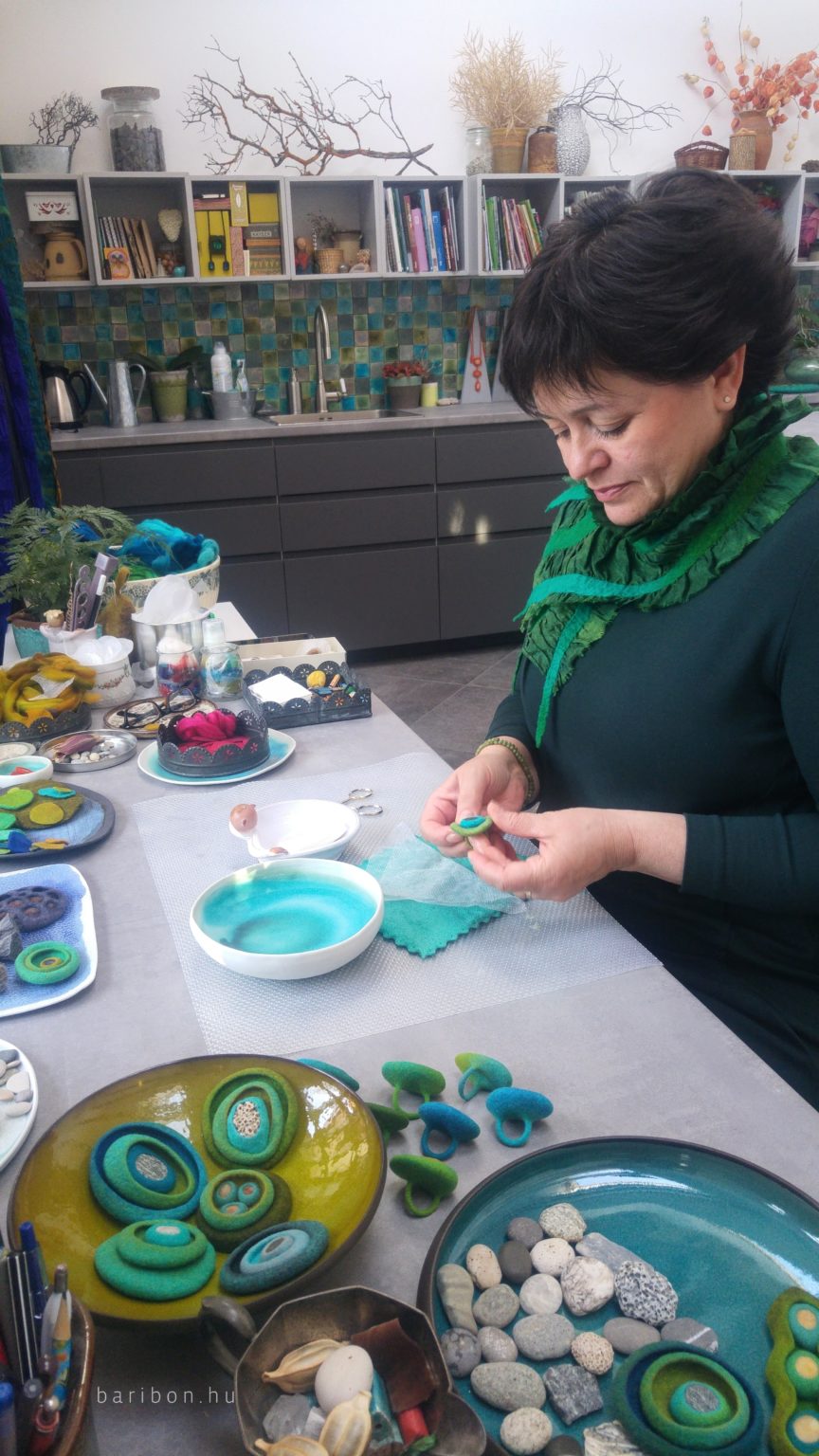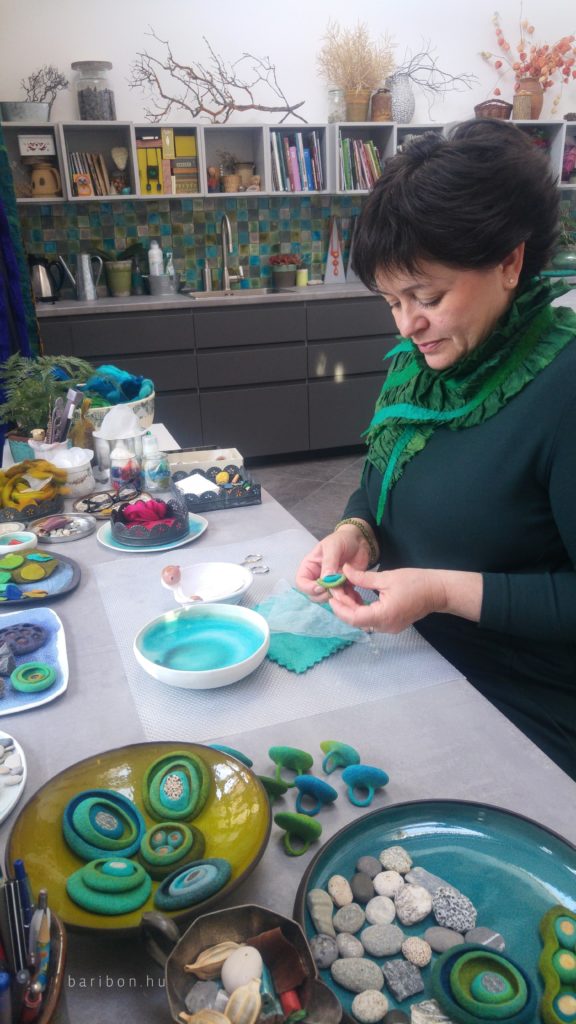 It's a dream working in such a light-flooded, comfortable room. Once it was a double garage: gates from the street and wall to the garden. Now there is the wall to the street and big windows to the garden that is as accurate as this studio is.

Anikó doesn't only make jewelry with the designer name Baribon, but also scarves. She dyes the wool and sometimes the ready scarves.
As you'll see those hand flattering pebbles lay here and there, like treasures in a river. They are such perfect items for jewelry photo shooting.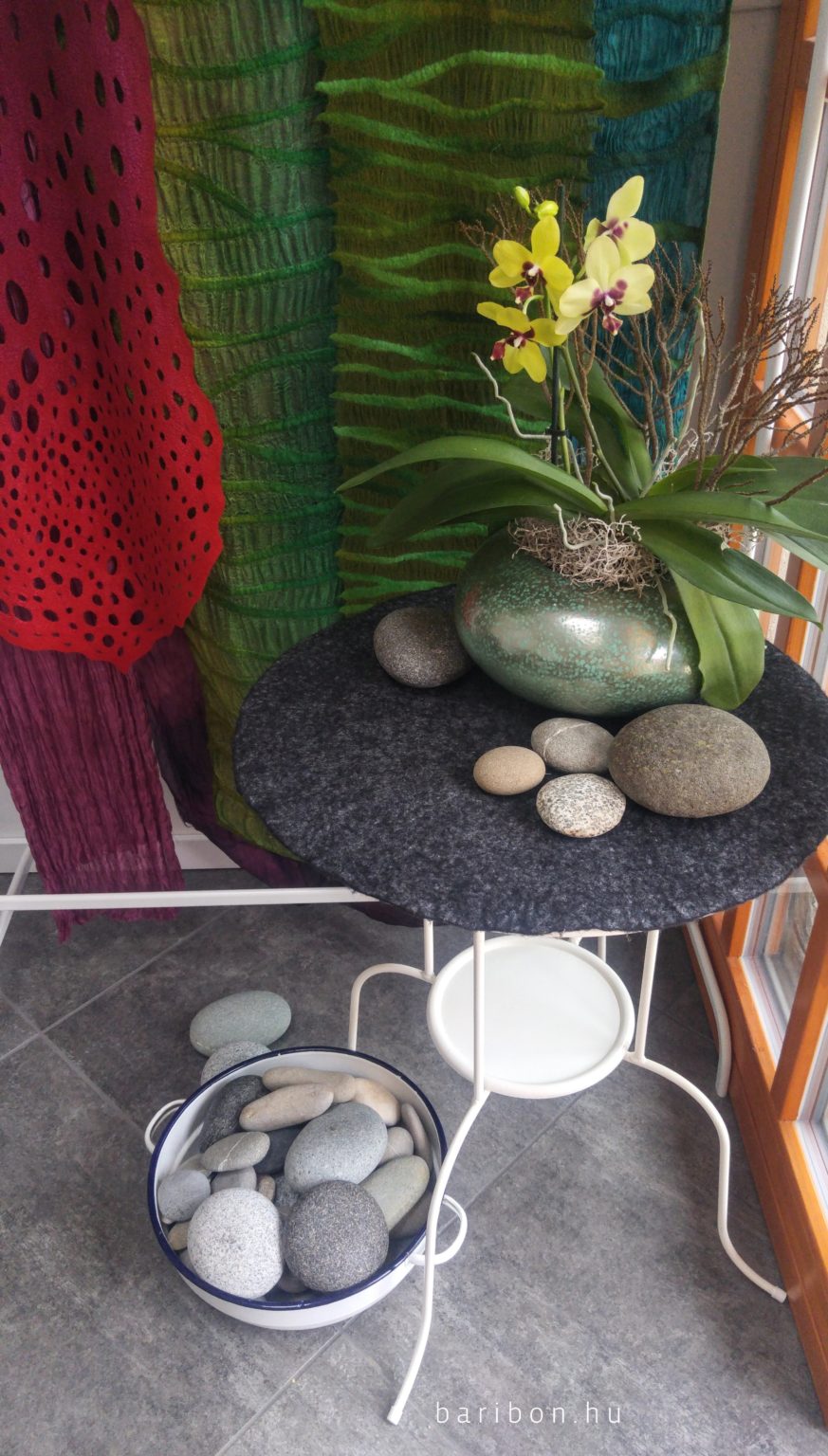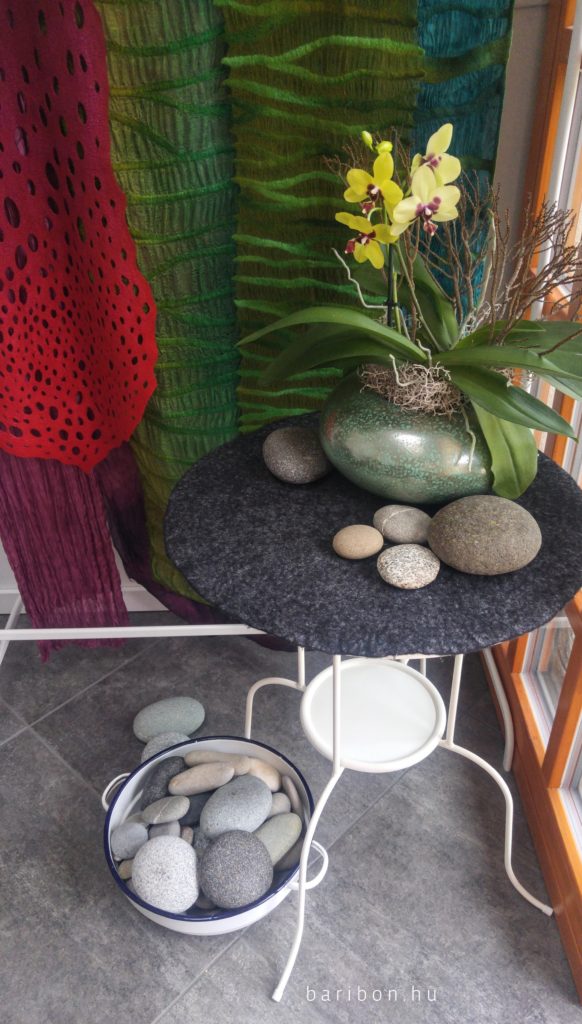 Look at the wall art piece…yummiii…and those lovely different scarf structures…and gems of nature.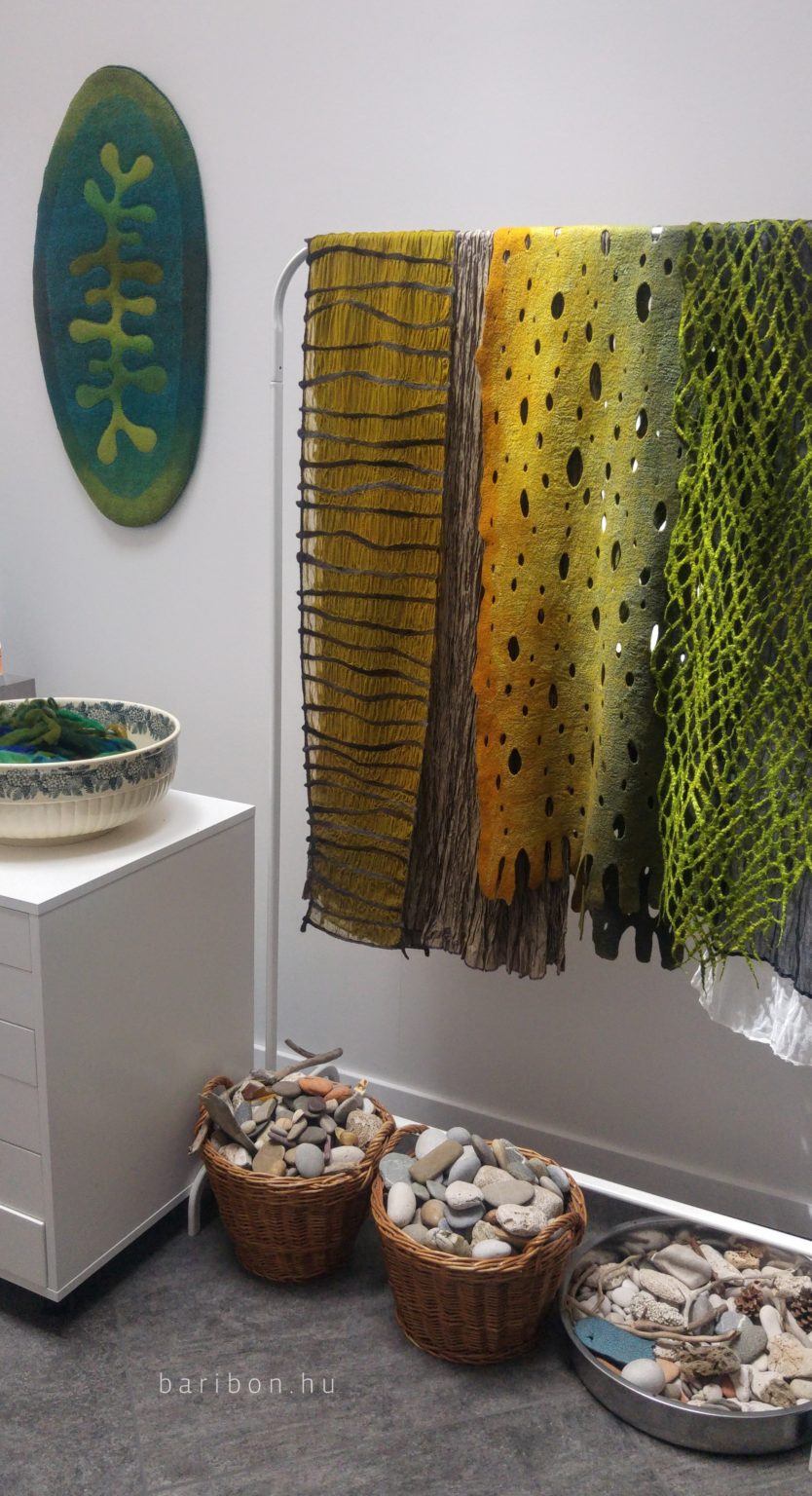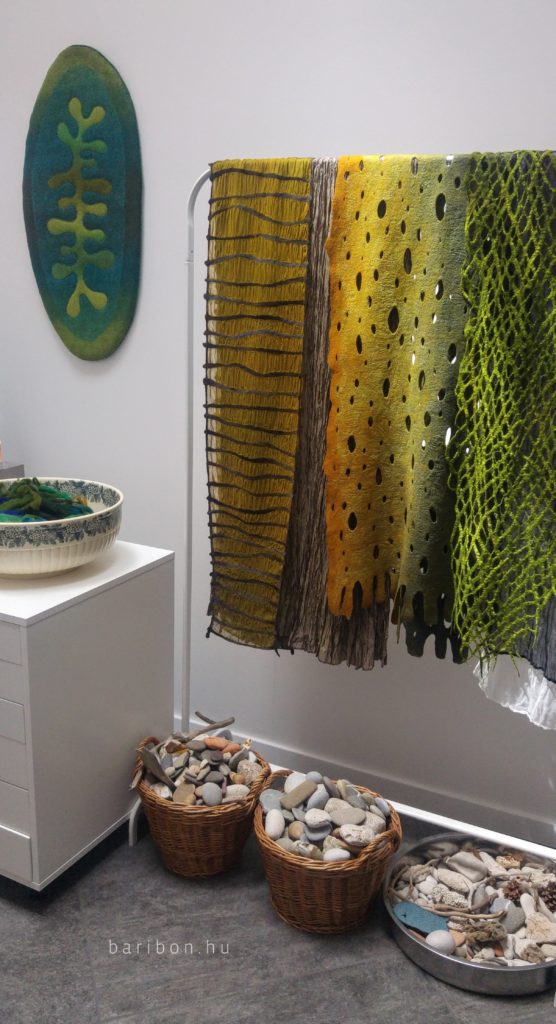 Meooowww…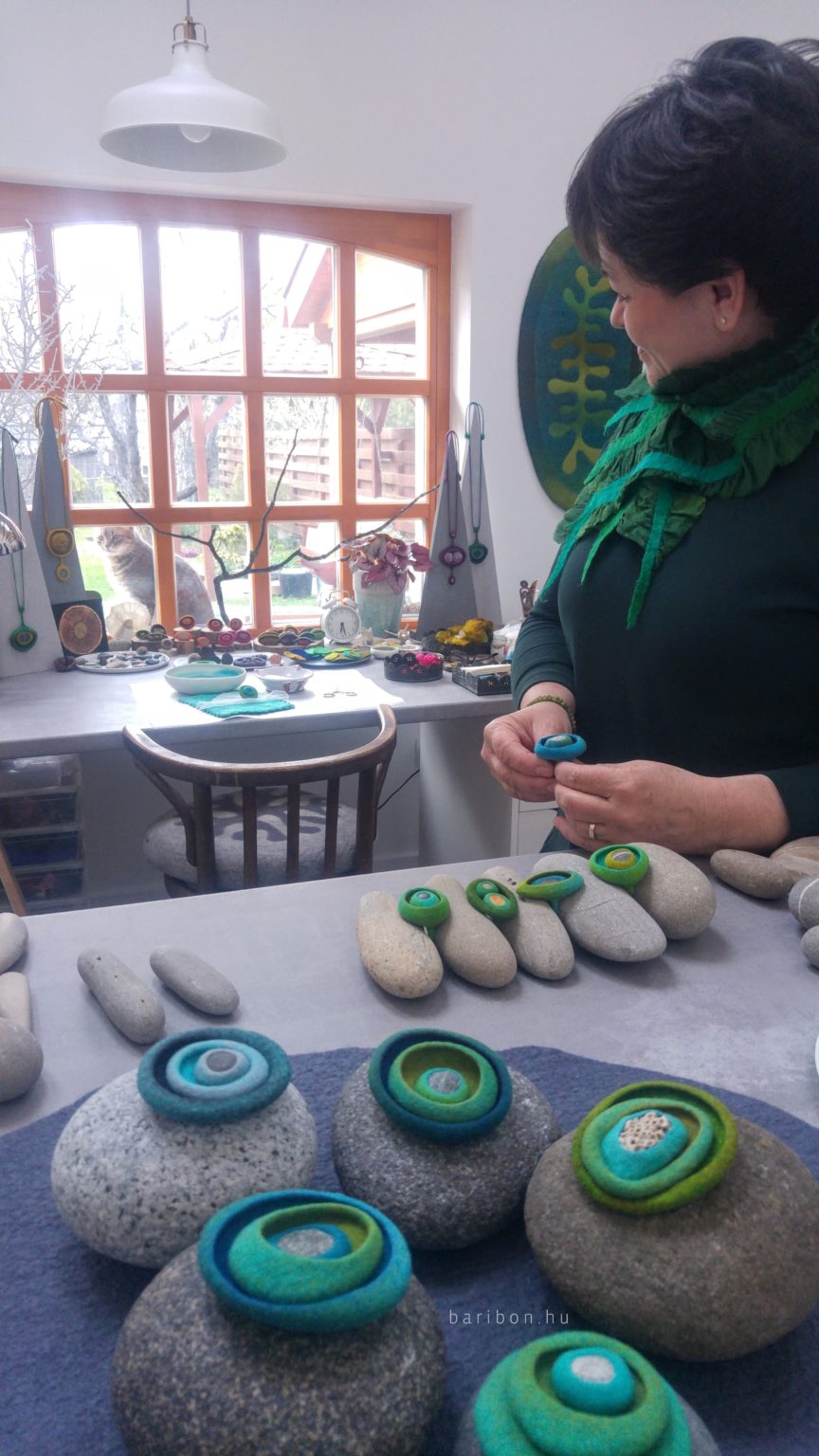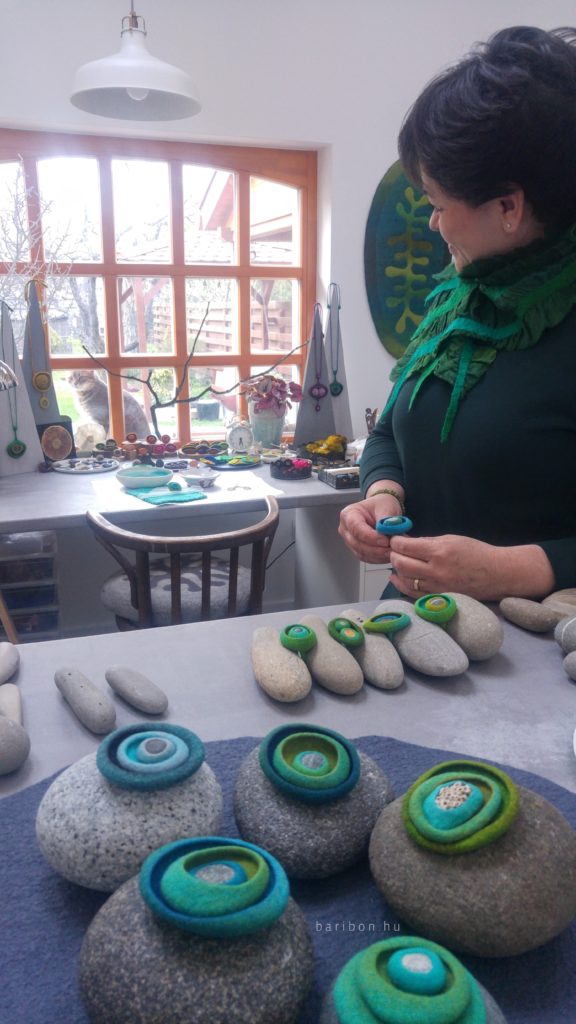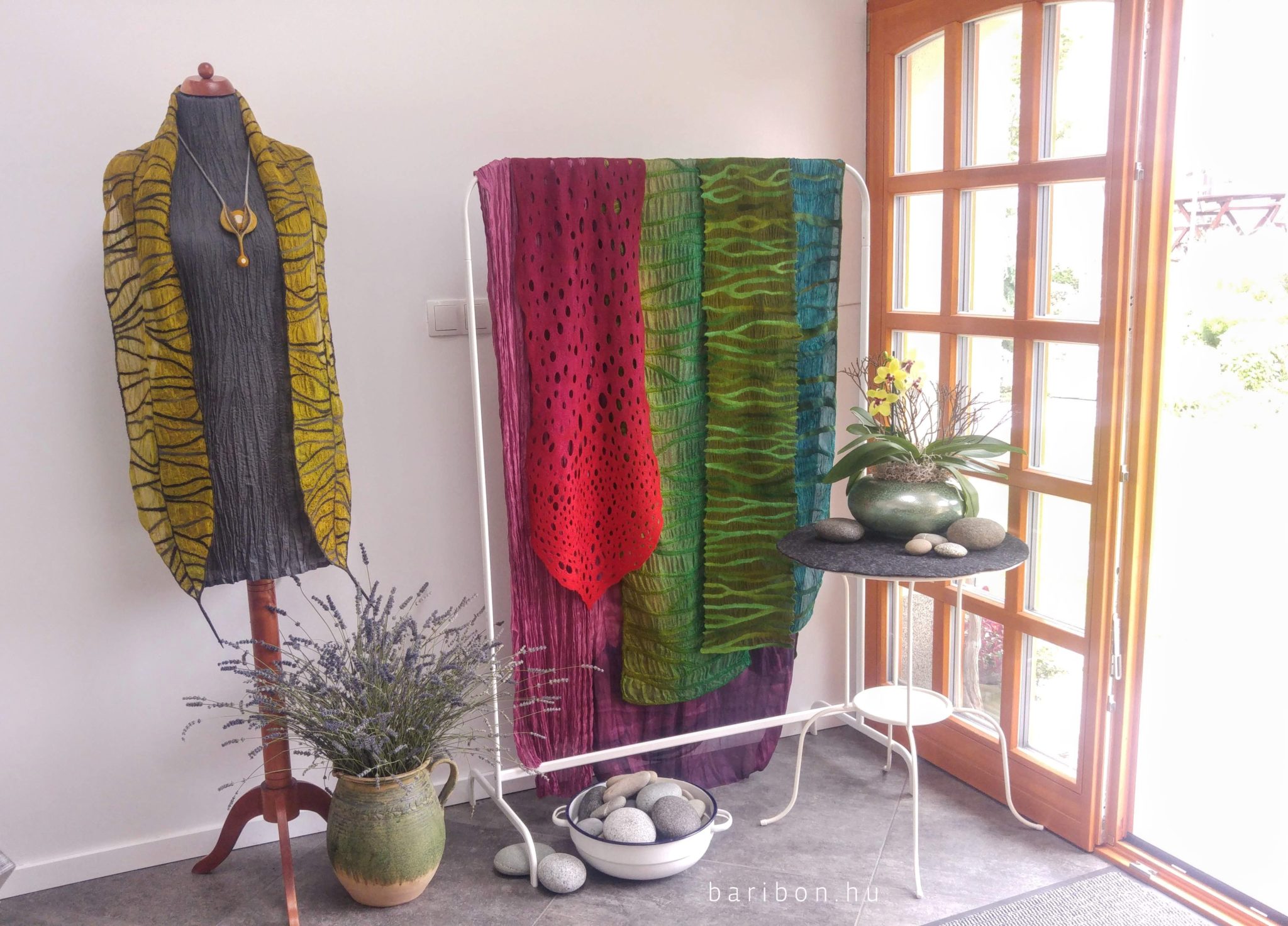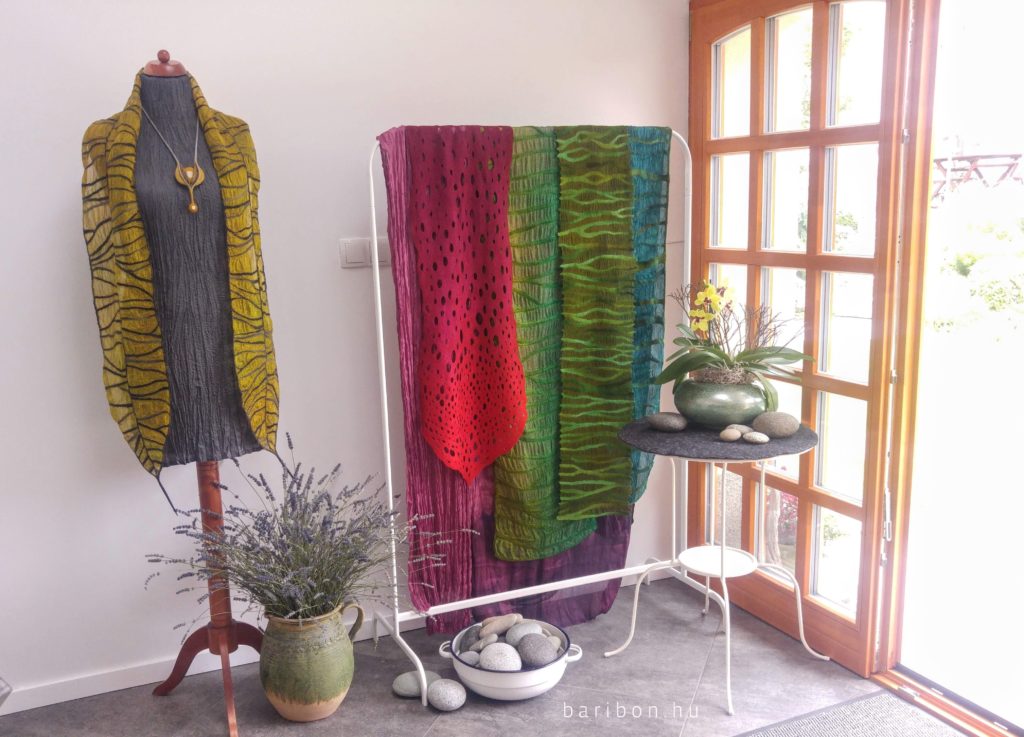 Necklaces, rings, brooches, bags with special inlays grow on that table. Anikó makes a lot of experiments and tries to work finer and finer and finer… I have never seen such delicate felt cords before.
The shades of the hand dyed wool are the icing on the cake.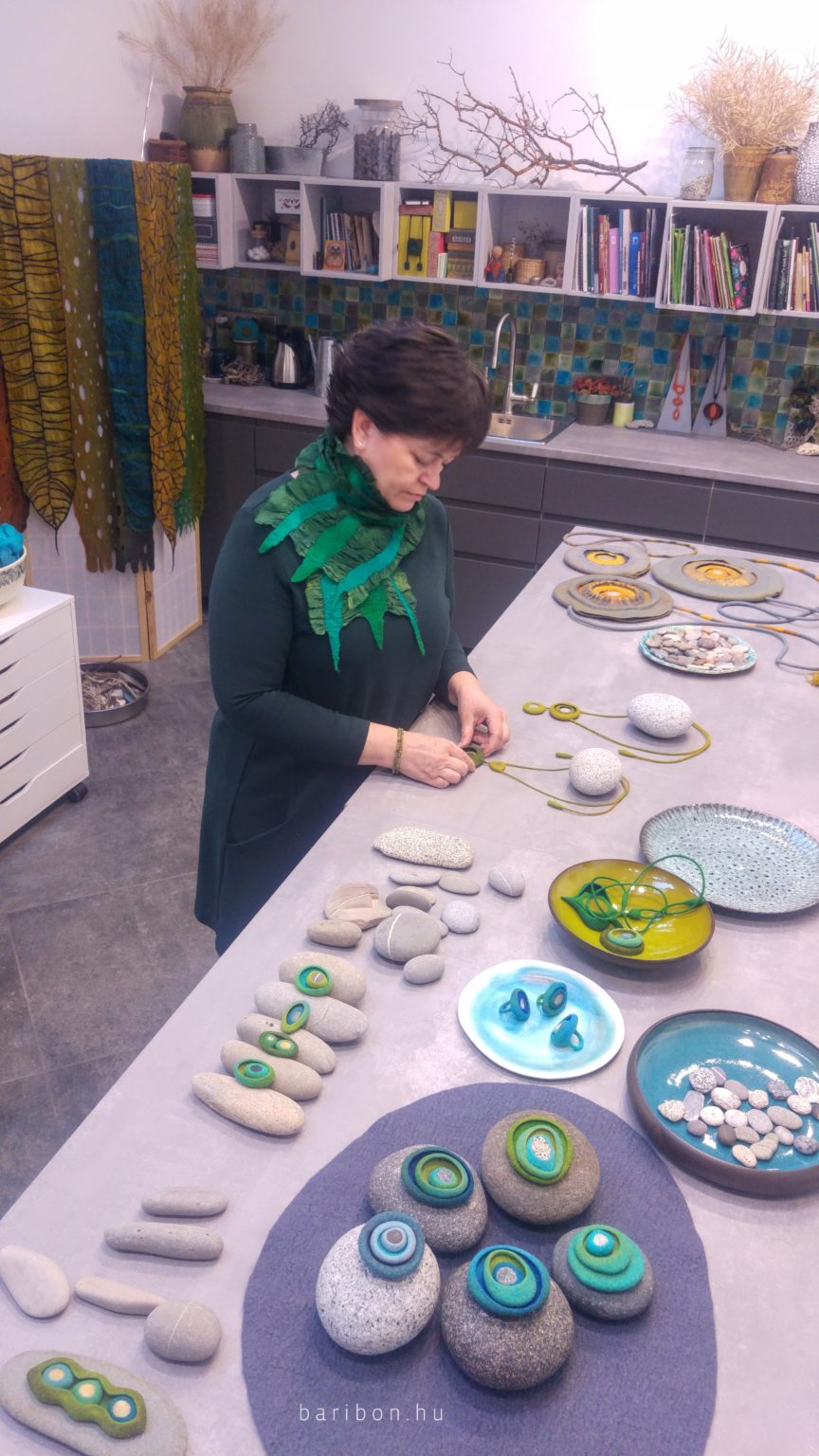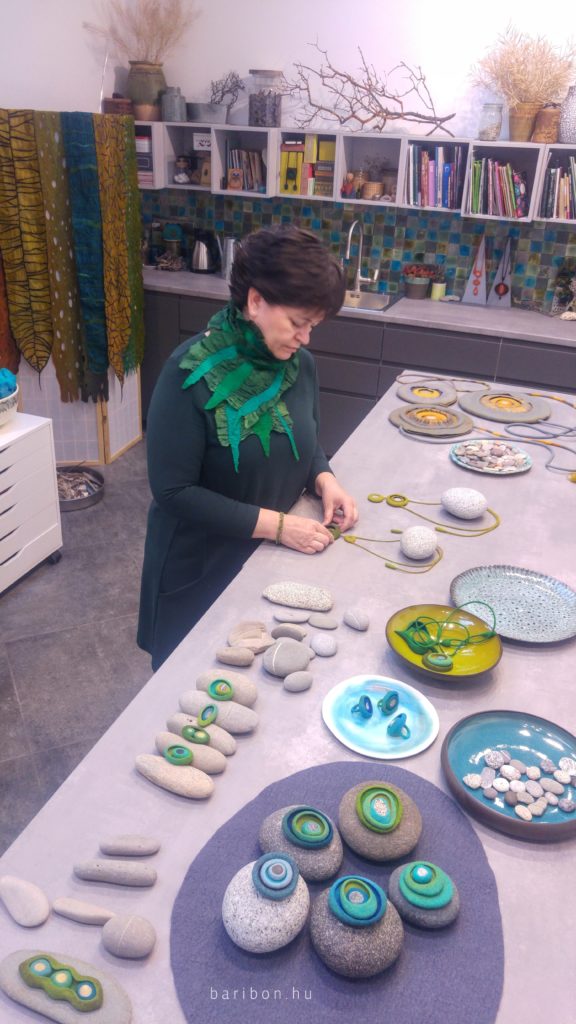 Click on the following pics to enlarge them.
Bring your soap and wash away separation, join Anikó in the Virtual Felting Camp. This will be an unforgettable felting event. Cannot wait to start….